Other Services
ISC is also involved in other types of consultancy work:
Process Behaviour Analysis The term "data rich, information poor" is very appropriate in many of today's industrial systems. ISC has been involved with a number of process analysis projects, where the aim is to translate the vast amount of data captured by control systems into meaningful information. This can be used for control loop performance monitoring or fault detection.
Optimisation Once a model of a system has been defined, formal optimisation methods can then be used to find the best solution to a problem. This can range from finding the best tuning parameters for a difficult control problem, or determining the most profitable / best way of operating a plant or system. Optimisation can be applied to static and dynamic problems, including both hard and soft constraints and conditional logic. Methods used include Quadratic Programming, Gradient Searches, Genetic Algorithms.
Algorithms ISC has in-house software expertise, which is used on the development of bespoke algorithms for control or data processing. Our background means we can look for novel solutions to difficult problems, and analyse the methods in terms of validity and robustness. Software can be developed in a variety of languages including C/C++, Matlab/Simulink and LabVIEW/LabVIEWRT to allow the deployment of standalone applications. Find out more ...
Technology Review From time to time ISC is asked to undertake reviews of technologies related to automation and control. We use our first-hand knowledge of the needs of industry to provide an impartial assessment of a technology, either for a potential end-user or for a vendor looking for technical endorsement.
Research ISC is involved technically and as programme managers in government and EU funded research projects. We also support research projects through our Applied Control Technology Consortium and its links with academia and in particular with the Industrial Control Centre (ICC) at the University of Strathclyde.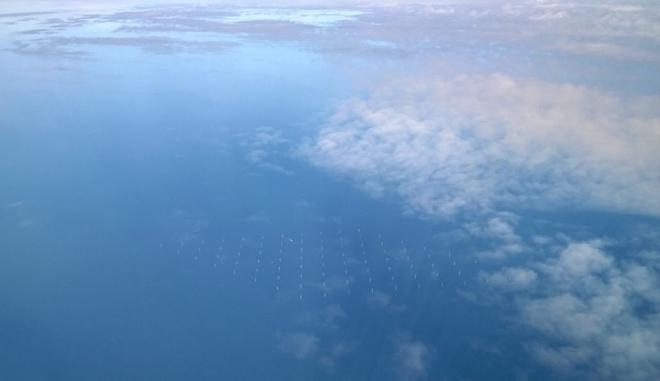 Example Projects
Control-in-the-Field (CIF) Benefits Study

- This study commissioned by Fieldbus Foundation was to quantify the control loop performance benefits of using CIF where control blocks reside within field devices, over traditional schemes where control is executed in the DCS. Careful consideration was given to ensure a fair comparison, and results have been published within an ARC white paper. See this FF Press Release for more information.

Nonlinear Compensation for Sensors

- A bespoke algorithm was developed and analysed for the online compensation of sensor nonlinearities. As well as accuracy and computational burden, data diversity issues were paramount in this safety critical application.
EU funded Project AEOLUS - ISC is a key partner in the project to research and develop new optimisation strategies for large offshore wind farms. The objectives of which are to increase the through life economic performance of the wind farm, carefully balancing power extraction and mechanical fatigue.

Review of Valve Technologies

- On behalf of an offshore oil platform operator, assessed the pros and cons of the new technologies in terms of diagnostics, performance, interfacing, maintenance.

EU Funded Project PAM

- Provided the technical input to industrialise new controller performance assessment algorithms for use on real-world applications, including power stations and chemical plant.
Want to know more?